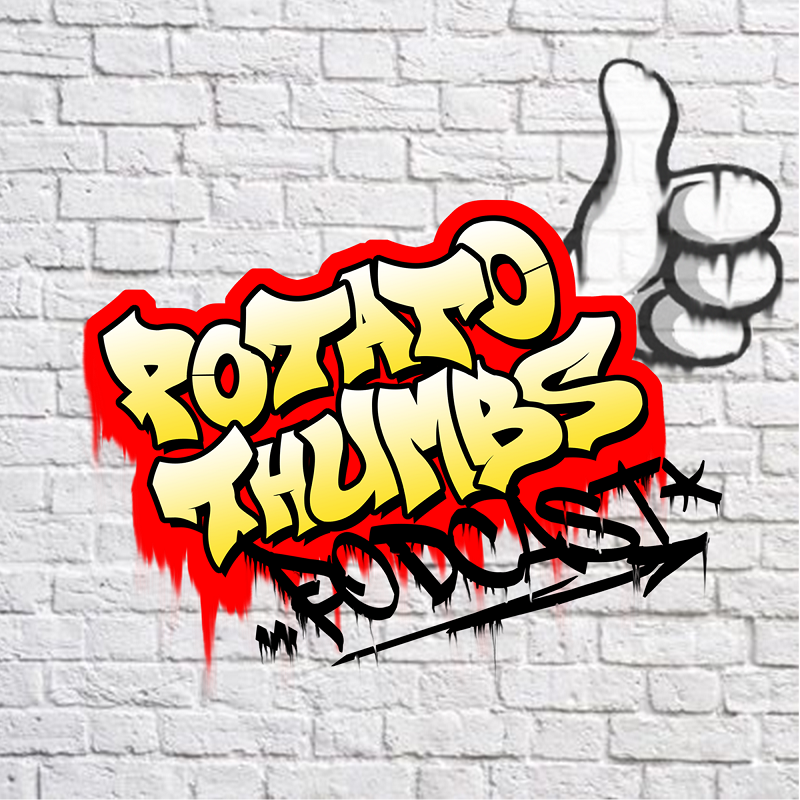 This week has been a week to change the world.  Take some time with us and make this world a better place for everyone. Ghost and Nessi were on the show this week, but let's leave the show notes at that.  Some of our fellow humans... our fellow people need help in this world and we should step up and do something about it.  I encourage you to listen with open ears to the first part of this podcast and really think about your place in all of this.  For those of you already helping those in need, thank you.
We want to personally do some good for the community.  So we put out this message earlier this week.  I will share it again here.
In light of recent events Potato Thumbs Podcast will be running a fundraiser in June. We will release a few designs where 100% of the profits will be donated to The Lake Street Council to help rebuild Lake St in Minneapolis. On top of that FluffyFingersMD and AdmiralNips will each match the donation made, so we will triple the amount given to The Lake Street Council.
Link to store: https://www.designbyhumans.com/shop/t-shirt/men/always-bag/1438719/
More info about the charity can be found here. https://www.welovelakestreet.com/
The Lake Street Council (501c3) will donate 100% of funds to help rebuild Lake Street, starting with direct support to small businesses and nonprofits to help them rebuild their storefronts, reopen their businesses and serve our neighborhoods.